NWG Annual Conference and Writing Retreat
Because of COVID-19, our 2021 Annual Conference will be VIRTUAL. It will be online, April 22nd-24th. But the recorded classes will be available to watch until July 22nd.
Over 40 Awesome Classes! LIVE events! Virtual Meet and Greet! Virtual Critique Group Boot Camp! Classes will be available to watch until July 22nd.
And we have TWO awesome Keynotes!
Keynote Speaker: USA Today Bestselling Author Elana Johnson
Keynote Speaker: Howard Tayler from the Award Winning "Writing Excuses" podcast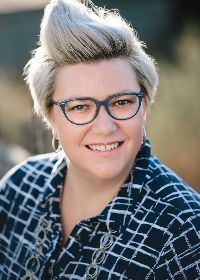 USA Today bestselling author, Kindle All-Star Author, and award-winning author Elana Johnson writes adult contemporary beach romance. She is the author of over 100 books across two names, and there's nothing better than sun, sand, and swoon-worthy kisses! Unless of course, she's writing about a handsome cowboy and the woman who can rope his heart. Learn more about her sweet beach romances at www.elanajohnson.com. Learn more about her inspirational cowboy romances under Liz Isaacson at www.lizisaacson.com.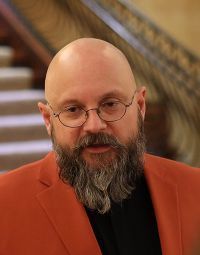 Howard Tayler is the writer and illustrator behind Schlock Mercenary, the Hugo-nominated science fiction comic strip. He also co-hosts the Hugo and Parsec award-winning "Writing Excuses" podcast, a weekly 'cast for genre-fiction writers, with Mary Robinette Kowal, Brandon Sanderson, and Dan Wells. They collaborated together to create the Shadows Beneath anthology.
Howard has written tie-in fiction for  Privateer Press, and horror for the Space Eldrich anthologies. As well as the Planet Mercenary RPG.  Planet Mercenary is set in the universe of the Schlock Mercenary comic. You can find the comic online at schlockmercenary.com.
---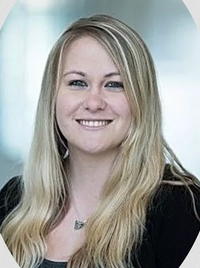 Literary Agent Kristina Slater - Kristina Slater has known she wanted to write since she was six years old and wrote her first fairy tale. A voracious reader, she likes to disappear into other worlds. She is the youngest of 10 siblings, having nine older brothers. Kristina has an Animal Science degree from Kansas State University and is currently residing in Omaha, Nebraska. A fangirl at heart, she is looking for her next world to get lost in. 
She is seeking: Fantasy MG, YA, and Adult, Horror, STEM MG, and Paranormal Romance.
Kristina will be taking pitches Saturday, from 2:00 pm to 5:00 pm. If you would like to pitch to Kristina, please email Victorine at vicki.lieske@gmail.com. There are limited slots available. There is a $10 fee for pitching that will go to the agent.
---
Conference Schedule
(All times are Central Time Zone)
Thursday, April 22nd
9:45 am - Opening Remarks
(Live in the Conference Facebook Group)
10 am - Writing Sprints with Victorine 
(Live in the Conference Facebook Group)
12 pm - First Batch of Classes Open
(Pre-recorded on Teachable)
6 pm - Social Night on Zoom
(Link will be in the Conference Facebook Group)
Friday, April 23rd
9:45 am - Opening Remarks 
(Live in the Conference Facebook Group)
10 am - Elana Johnson's Keynote and Second Batch of Classes Open 
(Pre-recorded on Teachable)
4 pm - Live Q&A with Howard Tayler 
(Live in the Conference Facebook Group)
6 pm - Critique Group Boot Camp on Zoom 
(Link will be in the Conference Facebook Group)
Saturday, April 24th
9:45 am - Opening Remarks 
(Live in the Conference Facebook Group)
10:00 am - Howard Tayler Keynote and The Last Batch of Classes Open 
(Pre-recorded on Teachable)
12 pm - Business Meeting for NWG Members on Zoom 
2 pm - Agent Pitches through Zoom
4 pm - Live Q&A with Elana Johnson 
(Live in the Conference Facebook Group)
6 pm - Closing Remarks 
(Live in the Conference Facebook Group)
---
Class Descriptions
Class Schedule:
Thursday, April 22nd
12:00 pm
Getting Serious About Funny: Theories and Techniques for Crafting Humor - By: Howard Tayler
Join Howard as he discusses humor, what makes things funny, and how you can incorporate it into your writing.
Writing Killer Cover Copy - By: Elana Johnson
Whether you're looking to hook an agent's or editor's attention or trying to write compelling back cover copy for your self-published novel, you need to be able to craft killer cover copy. You'll learn how to write pitches and back cover copy so that any author on any track will leave with the five essential tools they need to write a blurb that will garner them the attention they deserve and help take their career to the next level.
A Strategic Guide to Querying Literary Agents - By: Brett Brockman
Rejection sucks. Authors trying to find a literary agent knows this all too well. And then there's keeping track of all the agents you've queried or want to query. Wait, how long should I wait before I assume it's a no? Ah! There's too much going on. How can anyone keep track of everything?
Don't worry. This course is here to help.
This course will cover things like how to find literary agents, figuring out what an agent is looking for, and formulating a plan when you're ready to query. Landing a literary agent might seem daunting and overwhelming. Hopefully after taking this course, you'll be able to tackle that enormous task and find an agent you love.
Amazon Ad Keywords in an Instant - By: Danyelle Ferguson
Amazon Ads are an important marketing tool for authors, but collecting the right target data for your ads can be oh so frustrating, requiring copious amounts of chocolate to survive! Join this class to learn how to gather relevant data quickly, as well as tips to organize and analyze the data you gather. Yes, there will be spreadsheets. No, you don't need to stress. We will walk through it all together. After attending this class, keyword research will be a painless process. And you know what that means? Your favorite chocolate can go back to being a yummilicious treat. =)
Aren't Genres Just Fiction and Nonfiction? - By: Bonnie L. Lacy
You're publishing your wonderful book, when you have to specify the genre and category. It's either fiction or nonfiction, right?. Aristotle did it that way … is it a comedy or tragedy? But now there are genres and sub-genres, categories and subcategories, to choose from! Join us as we find the right one for your book!
Creating Believable Dialogue - By: Brandy Prettyman
One of the main challenges in writing is crafting believable dialogue between characters without bogging down the story. Cutting through the "ums" and "uhs" to draw your reader further into your story without having a character word vomit on the page can be difficult - especially if you don't have a well of similar conversations to draw from. During this class we will be exploring ways to write characters speaking and interacting with each other in ways that are true to life, without injecting all the unnecessary 'filler' that we tend to use when we speak.
Get a Quality Website on an Author Budget - By: Andrew Hahn
Learn basic design principles to help your website work better for you. This class will also cover a range of options and costs associated with website design, from the brave DIYer to hiring a seasoned professional.
How to Write Romantic Subplots - By: Janeen Ippolito
Think romance is just for romance novelists? Think again! Romantic elements can increase drama, enhance characterization, and add urgency to your overall plot. They can also be use to introduce levity or foil your protagonist's success! In this session, learn the basics of romantic beats, how to integrate a romantic subplot without it overtaking your main plot, and what romantic subplots look like in different genres. Includes strategies and worksheets to get you thinking out of the box about using romantic elements, and pull from your own experiences and observations for great storytelling.
Pen Names: What They Are and Why We Use Them - By: Bo Grant
There is a lot to think about as writers. This class will discuss pen names, what they are, why authors use them, how to pick one out, and if it's right for you.
Planning to Write - By: Ines Johnson
In this class, you'll learn techniques and strategies to motivate yourself to get to the page and build a writing habit. Utilizing methods like day planners, bullet journals, and trackers you'll build your ideal writing schedule to get those books out there at a consistent pace.
Say it Better - Moving Beyond Show Don't Tell - By: Charlene Pierce
There are times when words don't seem to be enough, or when we can't seem to find the right words to really show our meaning. Playing with metaphor in your writing can unlock your voice, provide new ideas and intensify your piece. It can advance good writing to excellent writing and absorb the reader in your work.
You are likely using metaphors in your writing already, maybe even without realizing it. Being conscience of the metaphors you choose and crafting them wisely can turn your work into a fine-tuned piece.
We will look at some examples and practice writing expanded metaphors. You will leave this workshop with a better understanding of how to craft metaphors and elevate your writing.
Scenes in a Second: How to Transform the Blank Page into Riveting Scenes - By: Amey Zeigler
Does staring at a blank page scare you? Do you wonder where to take your next scene? Fear not, fellow writer! With my simple P.O.O.O.S. method, you'll learn how to figure out whose POV to use, how to bring your scene alive with sensory details, and how to make your scene end your scene powerfully to get readers to turn pages.
Self-editing for Authors - By: Cate Ryan
For most authors, editing is a hated but necessary task. In Self-editing for Authors and learn to love the process.
Short Story Writing is Baaack! - By: Heather B. Moore
USA Today bestselling author Heather B. Moore will outline the benefits of having short stories/novellas as part of your author platform. Whether you are creating a single-author or multi-author product, short stories/novellas are at the top of the trend right now. Speed up the time to market by writing shorts, collaborating with other authors, growing your author brand, and providing more of your work to readers through the exciting opportunity of shorts and novellas.
Who Made This Mess? - By: Cassie M. Shiels
One of the best things you can ever do for your Characters is to make their life messy, make it hard, make them fight to get what they want. In this class, we are going to talk about Obstacles. Why we need them. How to make them escalate and increase in difficulty. How obstacles create that ascending action that we want. How to bridge between the Inciting event, the midpoint, and the climax. We will talk about internal obstacles and external obstacles. We will talk about story goals and how to play keep-away with your protagonist until they earn the right to have what they want or realize they don't want it and choose what they need instead.
Win the Writing Moment - By: Jared Garrett
Do you ever have trouble psyching yourself up to write? Do you sometimes find yourself with time to write, but feeling like there's nothing in the tank, so to speak?  You can win those moments. You can conquer the psychological cycles that result in that resistance and lack of productivity. This class will cover some of the psychology behind those resistance moments and will draw from multiple sources on psychology, motivation, success, and endurance. You'll leave the class with not only a strengthened desire to write, but also a firmer belief in your ability to do so and some techniques you can use to overcome tough, resistant moments.
Friday, April 23rd
10:00 am
Elana Johnson Keynote Speech
Creating Your Novel's Voice - By: Janette Rallison
Agents and editors continually say that they're looking for a strong voice, but are frequently vague about how to go about accomplishing said feat. This class will not only teach you what voice is, it will give practical advice and hands on practice at developing your story's voice. You'll also learn why internal thought is one of the most important tools in your author toolbox.
Chemistry Isn't Just for Romance - By: Michelle Pennington
Learn to create an emotional charge between your characters whether they're forbidden lovers, mortal enemies, or two strangers on a plane. Bring your characters and let's make some fireworks.
Creating Your Own Prompt Book - By: Linda Blackshaw
Keen to write? Just finished a project want to do something different? Head for your Writers Black Book, close your eyes, open the page and point. It could be a picture, a newspaper headline or a quote or a poem or just an interesting word. Let's look at what I have included in mine. Try some of my prompts for yourself.
Don't Feed the Troll- Keep Writing in the Face of Drama & Chaos - By: Julie Stamps
Readers on social media, fellow writers, friends and family, and even your internal critic create distractions that are really … distracting. Don't give in to the noise. Don't be part of the drama. Put on the headphones and trudge on through. In this seminar, you'll identify your distractors and learn tools for dealing with interruptions, interferences, and intrusions into your writing time.
Keep those trolls where they belong: under the bridge!
Hooking Readers from the First Chapter - By: Kirsten S Oliphant
If you want to connect with readers and keep them coming back for more, you've got to get one thing right: the very first chapter. Learn the common mistakes and pitfalls as well as how to create and develop engagement from the START. The first chapter carries a lot of weight, so let's make sure it's pulling its weight.
How to Package Your Book to Sell at First Sight - By: Janeen Ippolito
Want to sell your book effortlessly to readers who will love it? This is your class. Learn to market without being salesy by prepping your book to sell itself. Everything from choosing the right cover work for your genre to using the right key words for your readers to how to nail a winning book blurb. I bring my professional experience as a marketing strategist, bestselling author, and CEO of a publishing house to empower your book to sell better, faster, and easier.
How to Write a Nonfiction Proposal that Sells - By: Linsey B. Knerl
I will walk class participants step-by-step on how I wrote my 20-page nonfiction proposal for my book Homeschool Hacks, that's coming out in April from Simon & Schuster. This book got an agent and sold within 2 months of being put on the market. I'll share the template, how to get the data to write competitive analysis, and the best ways to hype up your platform to prove you can market and sell your book. I'll share some other samples, too!
Know Your Weaponry: Poisons - By: Katherine Wielechowski
Agatha Christie is probably the most famous poisoner in the world, thankfully, all of her victims were fictional. While her killers mostly used arsenic, there are many poisons for the discerning author to choose from. In this class, you will learn about some of the most popular poisons, how they killed, and who used them.
Lights! Camera! Action! - By: Lisa Swinton
If you've ever seen a movie, been to the theater, or a concert, then you know the real drama is offstage. What the audience sees is small fraction of what's really going on. Go behind the scenes to up the setting and the tension between your characters. Music, theater, film, and TV can be used across most genres to add depth to your novel and give your characters a different outlet for their emotions and backstory. Learn how in this class.
Mistakes Not to Make in the First Five Pages - By: Janette Rallison
Would it surprise you to learn that agents reject most manuscripts after only reading a few pages? Agents, editors, and readers will never know what a great plot or characters you have if you make mistakes that send your manuscript to the rejection pile. Learn how to identify and fix problems in your description, dialog tags, pacing, opening, and much more.
Plot? Pants? Blueprint! - By: Jennifer Crosswhite
How to write deep characters and compelling plot lines without endless planning, massive rewrites, and still have fun. Tired of endless planning or chasing down rabbit trails with massive rewrites? The Novel Blueprint covers all the major points you need, juggling the big, medium, and small pictures in your writing with a method you can use over and over again.
Strong Women in Historical Fiction - By: Jen Geigle Johnson
How do we portray women who are enjoyed by modern readers but true to the time period we are writing in? We will explore true to life women how made a difference for their times. And we will explore the everyday woman. We will talk about genre expectations and tropes for romance as well as the type of hero a woman wants to experience in a novel.
The Anatomy of Action - By: Jared Garrett
Effective action scenes have an anatomy that can be studied and used in your writing-- without losing your character's voice. This session will examine the bones and flesh of effective action scenes, including pacing, setting, sentence and paragraph length, and perspective.
The Art of Beta Reading - By: Jenny Rabe
In this class, you will learn what beta reading is and why you should add it to your list of to-dos, how to be an effective critique partner, and how to get the most from the people who critique your work.
The Ins and Outs of Contracts - By: Danyelle Ferguson
Understanding contracts is essential for an author, no matter if you are traditionally or indie published. In this class we'll discuss why contracts are important and how they protect your career. Topics to be covered include working with other authors (anthologies/co-authoring), traditional contracts (intellectual property rights lawyers, negotiating with publishers), and Indie contracts (what can't be changed, when contract terms change, and staying within guidelines).
Understanding Your Publishing Options - By: Lee Warren
In this workshop, we'll explore the differences between traditional publishing and the various types of self-publishing, including the following models: indie publishing, hybrid publishing and subsidy publishing. Then we'll work through a list of questions to help you determine which option might be the best fit for you.
Saturday, April 24th
10:00 am
Howard Tayler – Keynote Speech: Create Your Own Curriculum: A Quick Look at How to Learn All of the Things.
Skip the Newbie Author Stage - By: Michelle Pennington
Just because you're a new author doesn't mean you have to write like one. Begin your career like a seasoned pro with these tips and tricks for avoiding common mistakes and pitfalls.
Conflict Hurts - By: Melinda Curtis
Writing conflict hurts – not just because it makes your characters suffer, but also because it's painful to create and carry through on the page. However, conflict drives story and holds an editor's attention, which means it sells books. Conflict also entices readers to turn the page, which helps create a satisfying experience (plus repeat purchases). Bring a story idea to this interactive course and learn how to build, pitch, refine and edit your stories by creating compelling conflict and stronger plots, one element at a time.
Culture Clash! Adding Conflict by Using Cultural Dimension - By: Rebecca Irvine
The world is full of diversity and differences! Researchers measure these differences through the use of various cultural dimensions, including individualism-collectivism, high context-low context, power distance, and more. If you want to add natural elements of conflict in your manuscript, tapping into these cultural dimensions, and the average measures of cultures around the world, offers an amazing shortcut that will have you saying, "Wow! Ach! Oh la la! Guau!"
DIY Critique Group - By: Miranda Darrow
DIY Critique Groups - Learn the who, what, why, when, where, and how of critique groups. They're not all the same. Which one is right for you? We'll provide the toolkit you need to start your own critique group or revitalize the one you're in. Tips on how to find your people, critique best practices and options, tech tips and more so you can start polishing those manuscripts.
Facebook - How to Build an Authentic & Engaged Audience - By: Nicole McDonald
Learn the secrets to growing a loyal fan base on Facebook with organic growth and engagement strategies for Facebook business pages and groups. Discover how to engage your fans, create viral content, utilize video, and organically grow your fan base with just a few hours of work each week. We will cover how to create your ideal bumper sticker, what kinds of content to post, how to schedule posts (batch working), and how to create meaningful conversations with your fans.

You want to attract and engage your ideal reader, not just have a massive following. These strategies will help you find your perfect (and loyal) people that will buy your products and books.
How to Write a Really Terrible Mystery …and How Not To - By: Mindy Quigley
Join bestselling author Mindy Quigley for a lighthearted exploration of some common pitfalls of mystery writing. We'll discuss plot, character, setting, and more with Mindy's alter ego, terrible mystery writer "Mandy Quagley."
I Feel a Song Coming On: Music in Fiction - By: Michael David Young
Sure, you can write a book. But can you write a song? Music is a powerful worldbuilding tool, but unless you know how to do it right, your song might fall flat. Come learn the ins and outs of creating believable music and lyrics for use in your fiction.
Location! Location! Location! - By: Lisa Swinton
Where you set your book affects your characters. Put them in Manhattan and you're not writing small town. The bright lights of Vegas doesn't come with a beach. Your setting can be the silent star of your book without your reader ever knowing it. But unless you've been there, done that, bought the t-shirt, then you'll need to do some research, which can be almost as fun as being there. If you do your research right, your reader will feel like they've been there too.
Personality, Percentiles, & Pathways: 3 Pillars of an Author Platform - By: Rebecca Irvine
Publishers want to know an author can attract readers for their books—that they have a built-in audience or can easily generate one. While author platforms are crucially important, building one is an intimidating process many struggle to understand. In this class we will break down the three pillars of a well-built author platform step-by-step. Learn how to position yourself in the marketplace, better understand who your readers are, and explore ways to reach out to audiences.
Publish with Purpose -By: Tara R. Alemany
When you do something with purpose, you do it with direction and determination. If you want to get ahead in your writing career, you have to do more than write good content. You have to publish with purpose. That means understanding who your reader is, what they want, and why you're the one to deliver it to them. And it means knowing what the bigger picture is for your writing. Wherever you are in your writing career, learn how to avoid the #1 mistake we see writers make every day, explore which goals are relevant to your success (and which ones are not), and define your Must-Do list (so you can ignore the To-Do list and get back to writing!).
Swimming with Sharks: The Toxicity of a Competitive Mindset - By: Rebecca Connolly
We live in a world fueled by competition and the drive to outperform our peers. In the writing world, this can present a significant problem on our journey to real accomplishment. The thrill of victory and the agony of defeat aren't playing the games we're used to, and success has a completely different scoreboard. Come and learn why.
The Art of Lying: Deciphering Verbal and Nonverbal Traits of Lying - By: Shurri Martyn
Would you like to add depth and authenticity to your characters? Have you tried to write a scene where a character lied but it didn't feel realistic? Want to add depth to your antagonist? This course will go over reasons people lie, verbal and nonverbal traits of lying, and contextual considerations for situations that could appear as a character is lying but they are not. We will go over video examples of each and evaluate examples of lying in media and film. This course will push you to think critically about physical descriptions and dialogue in your writing.
The Author Mindset - By: Rachel Andersen
Only a fraction of writers become full-fledged authors (even in the indie world), and one of the reasons for that disparity is that not everyone has an Author Mindset. The Author Mindset is more than just sitting down at your desk eight hours a day like you're working at a traditional job. It's the total sum of the skills necessary to tap into your creativity without draining yourself in the process. Discover techniques to help combat self-doubt, survive devastating reviews, and keep working on your next draft!
The Fantasy Formula: How to Build a Realistic Fantasy World - By: Tamara Claire Grantham
Think it's all about a unique world and a new magic system? Think again. In this course, you'll learn how to build a credible world, how to choose intriguing concepts, and how to add pizzazz to a dragging plotline. Nerds and non-nerds alike are welcome!
The Heroine's Journey: An Alternative Story Structure - By: Miranda Darrow
The Heroine's Journey, a discussion of the concepts raised in Gail Carriger's new book on writing craft and show how it differs from Conrad's Hero's Journey. We'll cover: 1. the origins of the plotting method tracing back to the myths of Demeter, Isis, and Inanna, 2. the beats, themes and messages of Heroine's Journey stories, and 3. narrative variations for various genres, tracing back to gothic literature, which pushed forward genre fiction in the 1800s.

We'll talk about familiar stories that follow this set of story beats and the fundamental differences between this and the Hero's Journey. Spoiler alert: gender and sex are irrelevant.
Writing for Rebels: A Crash Course in Courage, Community & Confidence for Writers - By: Mari Beck
A Rebel Writer READS to write, EMPOWERS their readers, BUILDS community with other writers, EVOLVES through professional development and LEADS others by mentoring fellow writers. Are you ready to make a change, make a difference & make your mark by taking your writing to the next level? Then WRITING FOR REBELS may be the perfect way to jump start your 2021 writing journey!
Understanding Amazon Algorithms - By: Victorine E. Lieske
Is there anything you can do to position your book for better visibility on Amazon? What makes a book come up higher in the searches? Why do some books seem to rise to the tops of the charts while other books languish? In this class you will learn what will to do, and what not to do, when launching your book, what metadata is, when to set up a pre-order and when not to, and how you can teach Amazon who your audience is. Learn the tips and tricks that top indie authors are doing to make their books more visible in the biggest online store of all.
Non-Member Registration: $199
Member Registration: $159
(Not a member? Join here!)
If you are a member of the NWG and haven't gotten a special link in your email box to get the member discount, please email vicki.lieske@gmail.com.
---
Cancellation Policy: Cancellations on or before April 15th - $25 Cancellation Fee. Cancellations after April 15th - No Refunds Given